The Cricket Association of Nepal (CAN) has unveiled the winning prize of the inaugural edition of the Nepal T20 League. Nepal's mega-franchise league kicks off tomorrow (24th December) after being postponed several times.
The tournament winner will receive 55 lakh Nepali rupees, while the runner-up will get 30 lakhs. The third-place team ( loser of qualifier 2) will get ten lakhs, whereas the fourth-place team will receive five lakhs.
The player of the series will be rewarded with five lakhs. The best batter and bowler of the tournament will be given two lakhs fifty thousand rupees each. The emerging player of the tournament will be presented with one lakh eighty thousand rupees. Meanwhile, the player of the match will get 40 thousand rupees.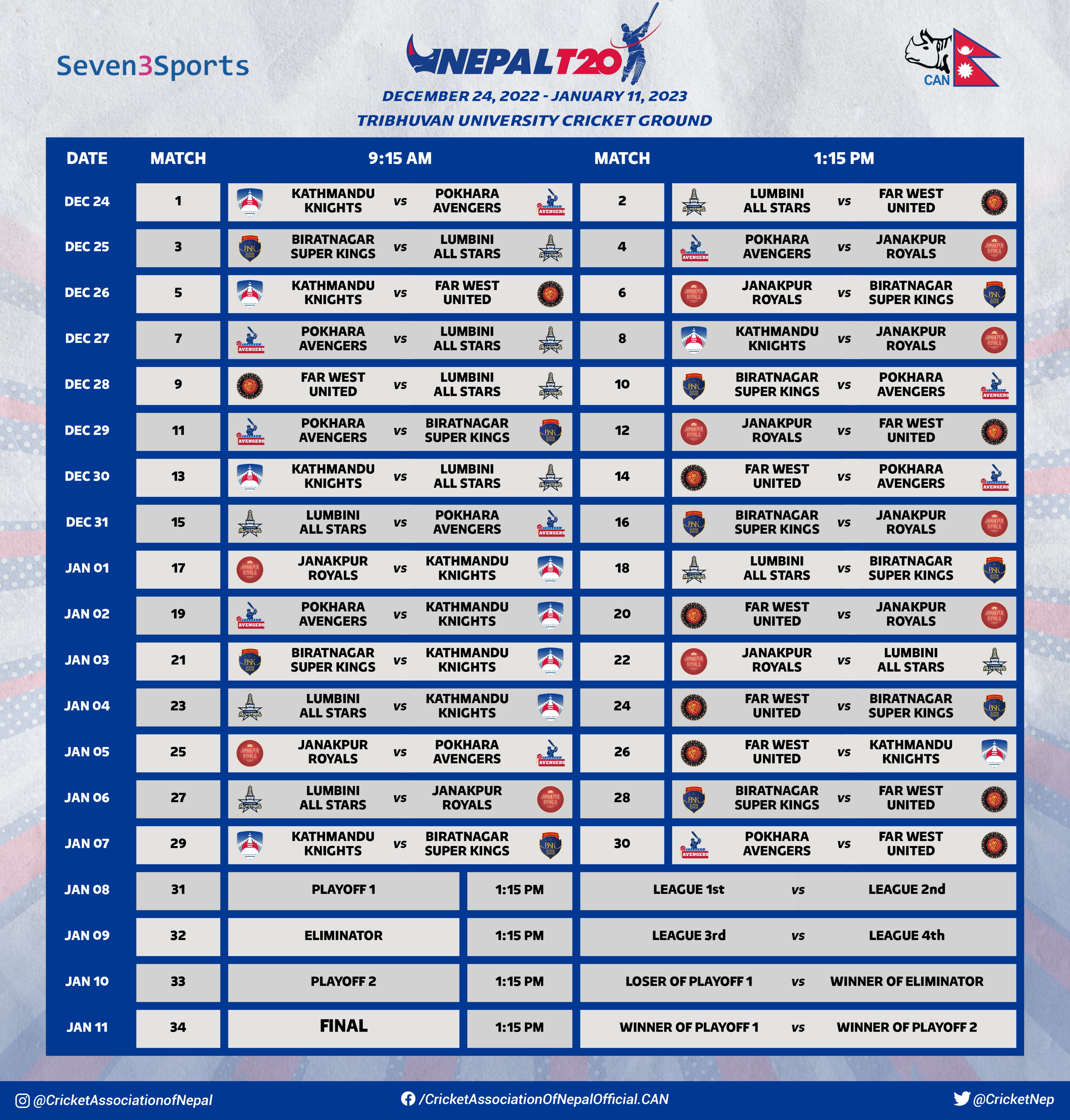 Kathmandu Knights and Pokhara Avengers face each other in the first match of the tournament. Lumbini All-Stars and Far West United will battle in the second match of the first day.
The tournament was postponed several times, citing different reasons; however, the tournament is all set to kick off on 24th December (tomorrow) at TU Cricket Ground.