The ICC Cricket World Cup Qualifier in Zimbabwe in June and July, which will determine the final two spots for the upcoming World Cup, will not have a Decision Review System (DRS) in place. However, there will be a third umpire monitoring run-outs, as per ESPN Cricinfo (Confirmed by ICC).
The previous edition of the qualifying tournament in Zimbabwe also didn't have a DRS facility which led to some controversies during the tournament. While a third umpire will be present for every game in the 2023 edition, there won't be any ball-tracking or Ultra Edge technologies, which may worry some teams given how the 2018 tournament turned out.
Also, there was no DRS during the recently concluded Cricket World Cup Qualification Playoff in Windhoek, Namibia, where the quality of the umpiring was questioned in a number of games. Namibian skipper Gerhard Erasmus showed his dissatisfaction ins Twitter.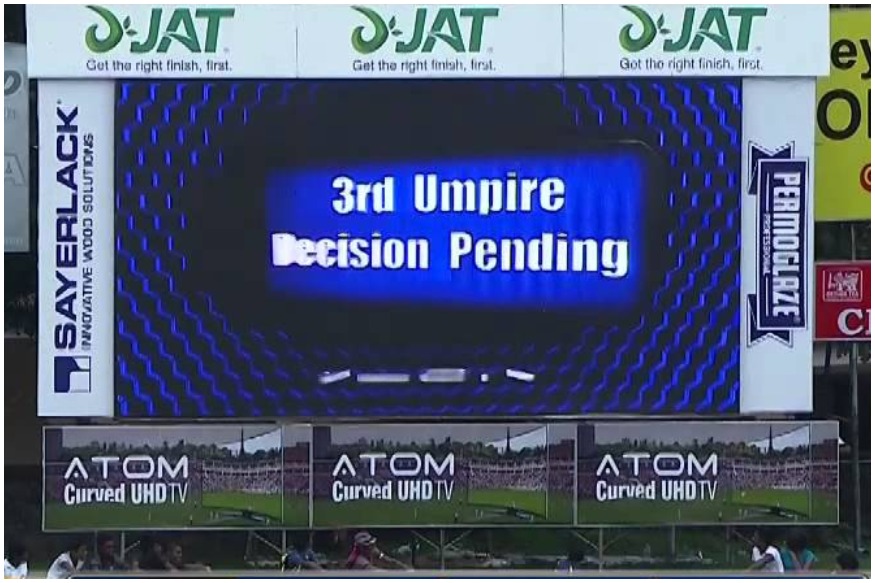 The cricket match officials are supported in their decision-making by the Decision Review System (DRS), formerly known as the Umpire Decision Review System (UDRS). Players may request the third umpire to think about an on-field umpire's decision, and on-field umpires may elect to speak with the third umpire about whether to stay with or change the decision.
Ten teams will battle in the World Cup qualifying competition in Zimbabwe from June 18 to July 9. It includes the top three teams from the ICC World Cup Cricket League 2 (Nepal, Oman, and Scotland), the two teams from the Qualifier Playoff (USA and UAE), and the bottom five teams from the World Cup Super League (Netherlands, Zimbabwe, Sri Lanka, West Indies, and one of Ireland or South Africa). The top two teams will book tickets to India for the World Cup 2023.
The 2027 and 2031 editions of the Cricket World Cup will have 14 teams, according to the ICC.
Feature Image – ESPNCricinfo