The much-awaited ACC Men's Premier Cup is set to start on April 18. The tournament is a gateway to the Asia Cup, as the tournament winner will book a spot in the Asia Cup 2023.
Nepal definitely is a strong contender for that spot, being the host nation. Nepal's home run has been sensational, winning eight matches in a trot.
The tournament's matches will not only be played at TU Cricket Ground, but Mulpani Cricket Ground will also be used. Mulpani, set to host the first-ever international matches, will see 11 group stage matches and one semifinal match at the venue. Nepal will also play one game at Mulpani – against Saudia Arabia on April 24.
With Mulpani ready to host the tournament after a swift preparation, the big question is how the pitch will play. Will spinners get the advantage, or seamers will have the upper hand?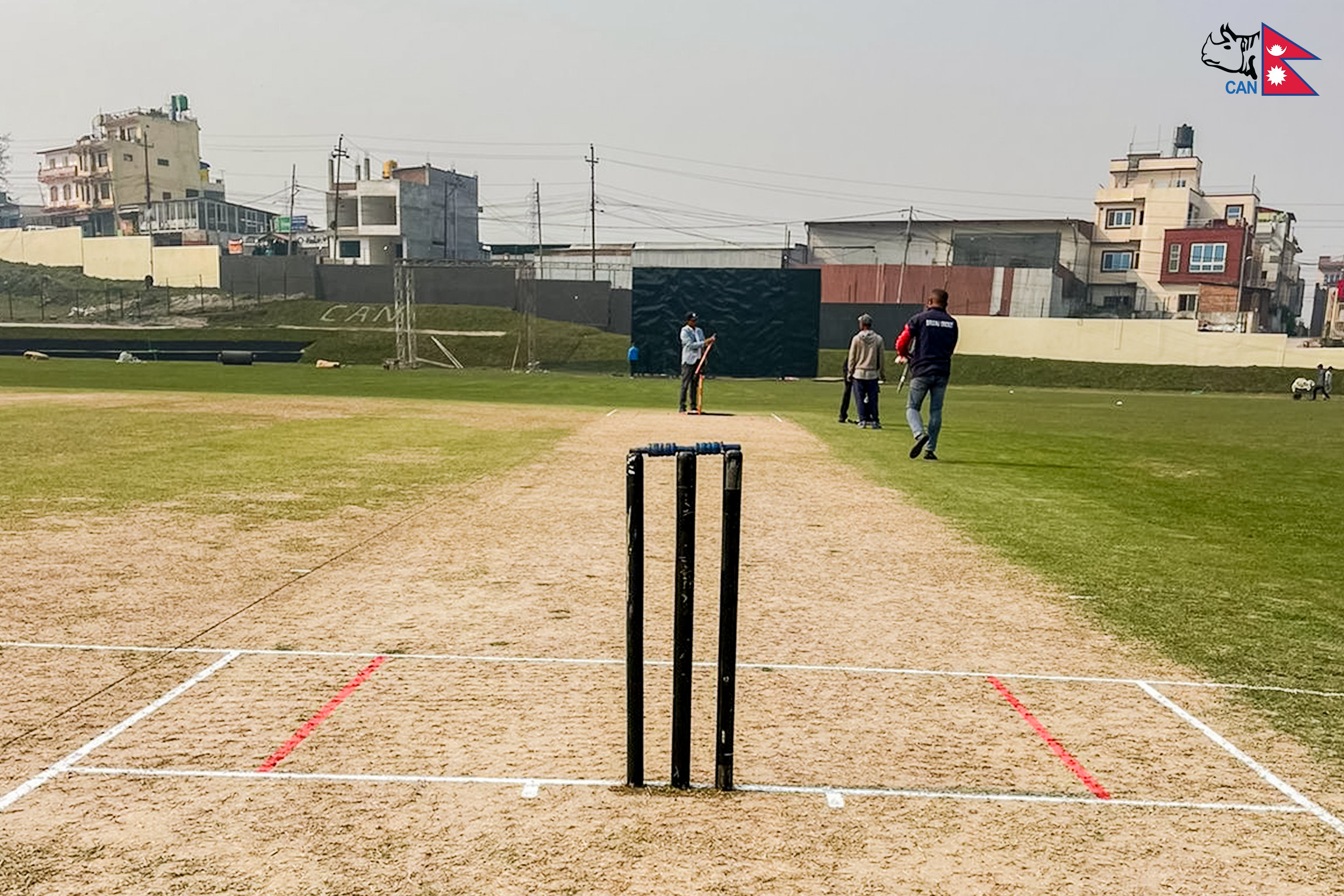 We have seen Mulpani turf being used in the domestic leagues in recent times. Batting there is a very tough job to do with the ball turning hard and sitting low. The teams hardly managed a 150+ score during the PM Cup 2022 in October. Many complaints were raised about the pitch as well as the poor outfield.
However, in recent times appreciable work has been done to make mighty Mulpani ready for the Premier Cup. Cricket's Pitch and Outfield are something that is taken to rate the standards of a particular cricket ground.
Mulpani had improper labelling, so CAN hire a Bangladeshi Curator to maintain things. The boundary distance was increased and later worked well to label it with the previous ground. Used sand in the outfield has also been cleaned to avoid injuries.
After his arrival in Nepal, Bangladeshi curator Md Abdul All Mamun asked if the wickets would be better? He said, "Every curator wants a better pitch. They always want to see a good bounce and more runs. I am also working on preparing such a pitch."
The new Soil type used in Mulpani's pitch is same as the TU Ground's pitch; hence both tracks will be similar. Also, grasses are seen on the pitch, which will help the seamers early on.
Similarly, heavy rollers were seen used in the pitch. The use of heavy roller results in a surface that generates a uniform and dynamic bounce, minimizing opportunities for spin bowlers to take advantage.
Meanwhile, light rollers are utilized instead of heavy ones to achieve a softer and more even surface. This type of surface is more favourable for spin bowlers.
Similarly, ACC has provided Super Sopper, a few rollers, grass cutters and other tools. Super Sopper helps to remove excess water from the outfield and pitch after rain, enabling play to resume quickly.
So, unlike the previous incidents, Mulpani could experience some fresh pitch and outfield, resulting in a decent score on the board, but time will tell…