Malaysia has registered a humongous 155-run victory over Bhutan, the seventh highest in T20I cricket in the Quadrangular series opener on Saturday at YSD UKM Oval.
Invited to bat first, Malaysia piled up a massive total of 213 runs, their highest T20I total as Ahmad Zubaidi Zulkifle and Virandeep Singh shared 140 runs for the opening wicket.
Zulkifle hammered 96 runs from just 43 balls scoring 6 fours and 8 sixes whereas Virandeep added 54 runs. Muhammad Syahadat Ramli notched up quick 18 runs at the end as Malaysia surpassed the 200 runs mark
Ngawang Thinley grabbed a couple of wickets for Bhutan while Namgay Thinley and Suprit Pradhan also took one wicket each.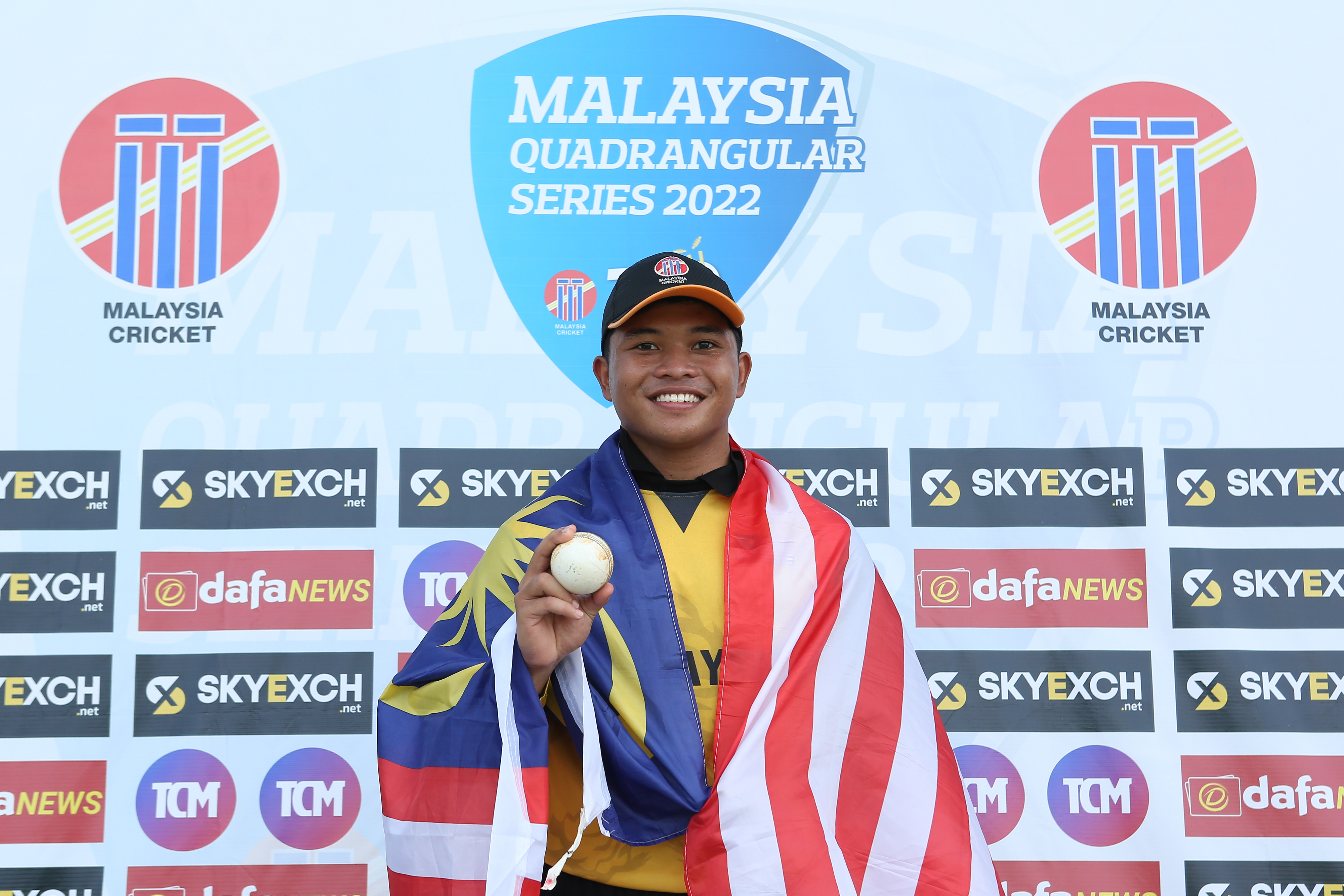 In reply, Bhutan were able to score mere 58 runs losing 8 wickets. Only three batters were able to cross double-digit score, meanwhile, four batters were sent back for a duck.  Namgay Thinley topped the scoreboard for Bhutan with 17 runs.  Jigme Singye and  Gakul Kumar Ghalley assisted 14 and 11 runs respectively.
Muhammad Wafiq Irfan Zarbani pocketed two wickets for Malaysia whilst Fitri Sham, Khizar Hayat Durani, Virandeep Singh, and Pawandeep Singh grabbed one wicket each.
The Maldives is taking on Thailand on Sunday before Malaysia and Bhutan battle for the second time. Each team will play twice against another team and the top two teams will face the final on the 13th of July. All matches will be played at UKM-YSD Cricket Oval, Bangi.