Papua New Guinee has ended the Tri-Series against United Arab Emirates (UAE) and Nepal under CWC League 2 with an easy win over UAE. PNG defeated UAE in both matches, registering just a fourth win in the tournament. Out of PNG's four win, three has come against UAE.
PNG were victorious by five wickets, chasing a mere target of 98 at Dubai International Cricket Stadium. Opener Tony Ura remained unbeaten for 35 as they completed a chase in 26.5 overs. Sese Bau and Hiri Hiri also contributed 18 and 14 runs respectively. Rohan Mustafa picked up two wickets for UAE to put some pressure on PNG.
Earlier, the hosts were wrapped for 97 in 26.2 overs after being invited to bat first. Riley Hekure set up his new career-best bowling figure, taking a fifer. He conceded just 13 runs from 4.2 overs. Chad Soper picked up three, while Charles Amini grabbed one.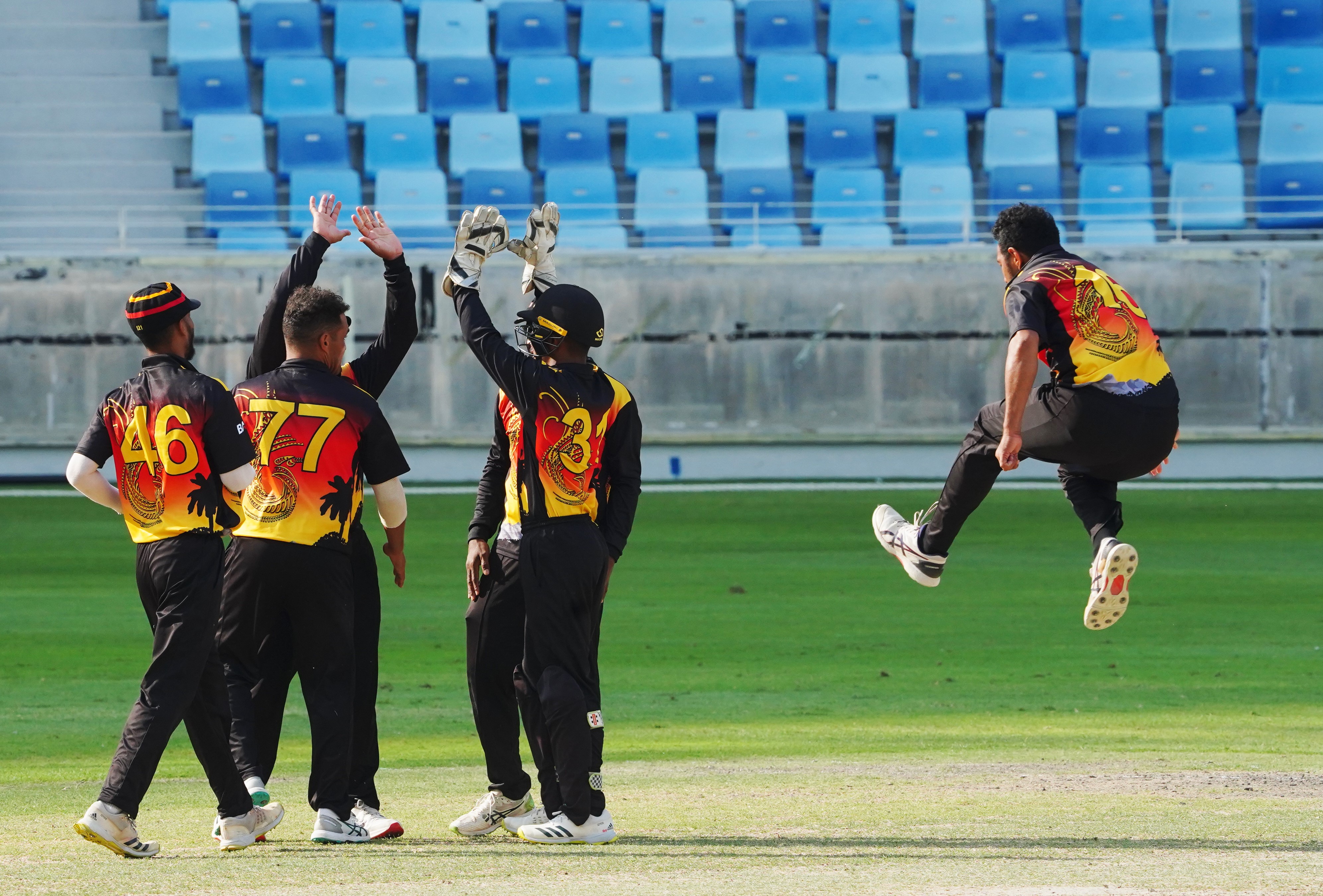 Four UAE batters were dismissed for a duck. Vriitya Aravind scored the highest 26, while Muhammad Waseem added 19 runs. UAE were 76/2 in one stage but were collapsed after Arvind's dismissal as they went on to lose eight wickets for just 21 runs.
After playing 31 each matches UAE (31) is one point ahead of Nepal (30). The USA is in the fourth position with 35 points. Nepal and UAE face each other in the last match of the series on March four ahead of the Tri Seris in Nepal.