The Cricket Association of Nepal (CAN) has unveiled the schedule of Nepal's last Tri Series under the CWC League 2. Nepal will host Papua New Guinea(PNG) and United Arab Emirates (UAE) in the last series.
The series kicks off on the ninth of March, with Nepal facing PNG. Nepal will then face UAE on the 12th of March, followed by a match against PNG on the 13th. The last match of the series, in fact, the entire CWC League 2's last match, will be played between Nepal and UAE on March 16. The visiting sides will face each other on the tenth and 15th of March. All the matches will be played at TU Cricket Ground.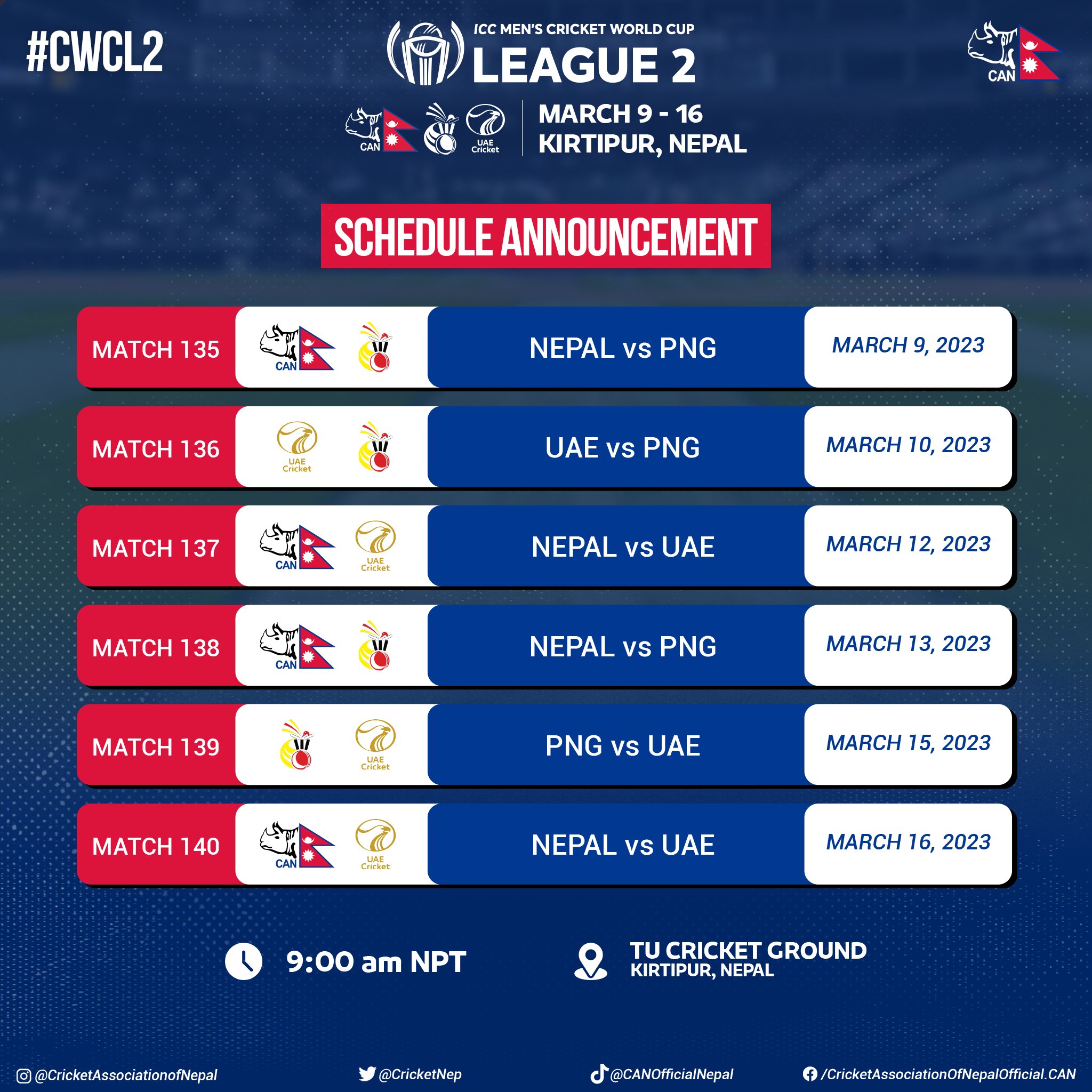 Currently, the Nepalese team are in UAE for the penultimate series. Rohit Paudel's side will be playing their last match of the series against the hosts on March sixth. Nepal needs to win the remaining five matches to seal a direct spot in the World Cup Qualifiers, finishing third in the table. To secure the ODI status, Nepal needs at least three victories from the remaining fixture.
Nepal currently is in sixth position in the table, having 30 points from 31 matches. UAE are one step ahead of Nepal, having one more point (31) playing equal matches. The USA are in the fifth spot with 35 points.
Nepal bagged four wins in the previous home Tri-Series against Scotland and Namibia.