The Cricket Association of Nepal (CAN) has issued an official statement in light of the recent earthquake that struck Jajarkot and the western region of Nepal. In this statement via social media platforms, CAN has expressed its deep condolences and sympathies for the individuals who tragically lost their lives in this natural disaster.
Notably, as part of their commitment to supporting the earthquake victims, CAN has made an important announcement. They have declared that 50% of ticket sales from the upcoming Nepal-Oman cricket match, scheduled for Sunday, will be directed towards providing assistance to those affected by the earthquake.
Nepal and Oman are set to battle in the final of T20 World Cup Asia Qualifier at TU Cricket Ground on Sunday. This generous decision will see 50% of the ticket sales revenue from the match contributed to the relief efforts for earthquake victims.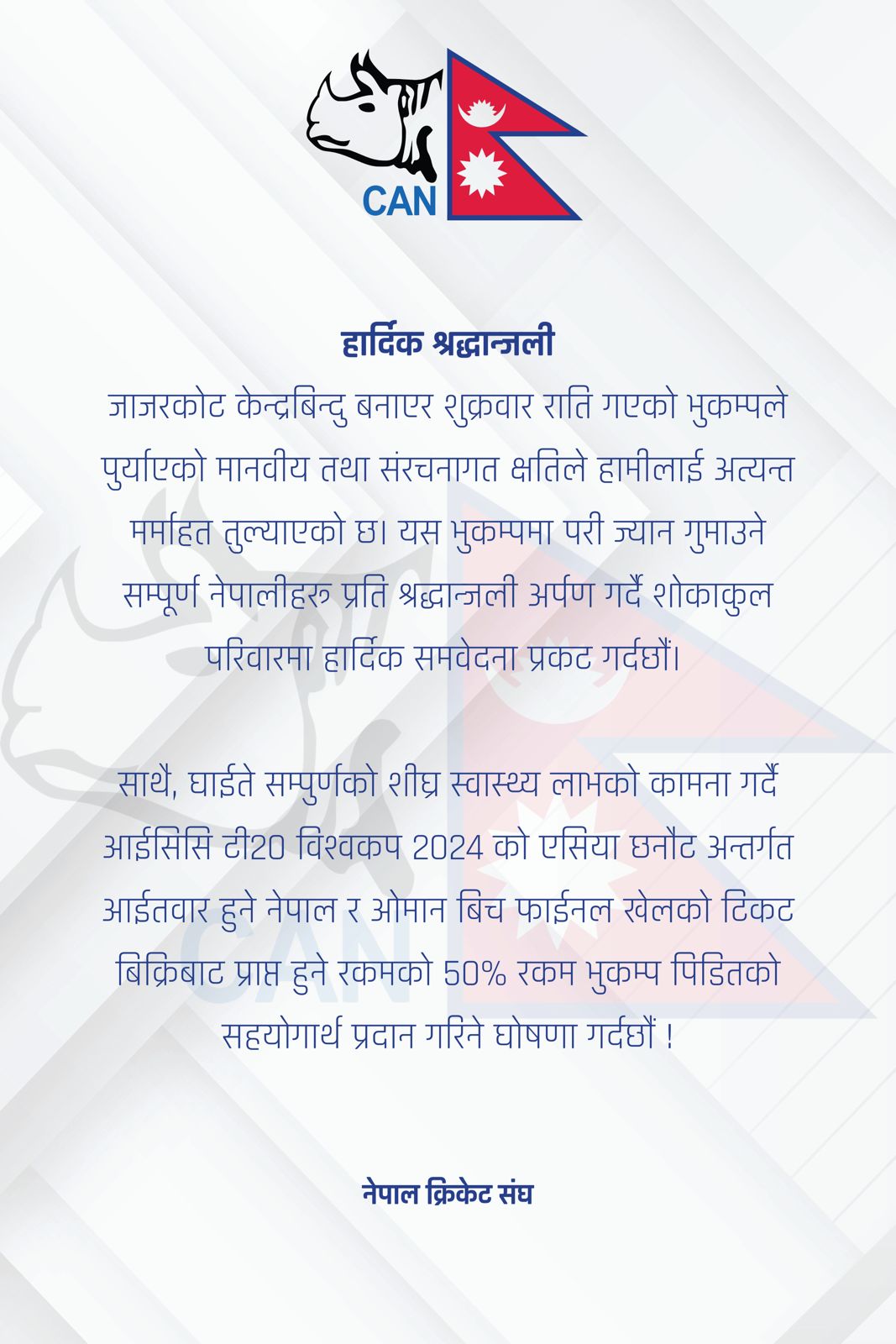 The earthquake with a magnitude of 6.4 Richter scale, centered in Jajarkot, has resulted in a significant loss of life and left a considerable number of people injured.
The final match ticket is priced at NRS 350 and can be purchased either through online booking using IME Pay or in person at the ticketing booth located outside the stadium.
Nepal and Oman both have qualified for the upcoming T20 World Cup after a win in the semifinals. Nepal returned to the mega event after ten years.
Also read: Social media's reaction after Nepal's qualification for the T20 World Cup 2024