Papua New Guinea (PNG) registered a huge win against United Arab Emirates (UAE) on Monday. This is PNG's just third win in CWC League 2 Campaign. PNG's win gives a slight advantage to Nepal, who are eyeing the third spot in the table.
Sese Bau and Tony Ura's half-century and Chad Soper's fifer helped PNG grab a massive 131 runs victory at Dubai International Cricket Stadium. PNG were bowled out for 262 runs in 41.1 overs after being forced to bat first. Despite the crunchy start, they were unable to finish things properly. Tony Ura's 43-ball 81 helped the team get a quick start, while Sese Bau controlled things in the middle with 74 runs. Despite being in a strong position of 236/5 after 40 overs, they managed to add just 26 runs losing all five wickets.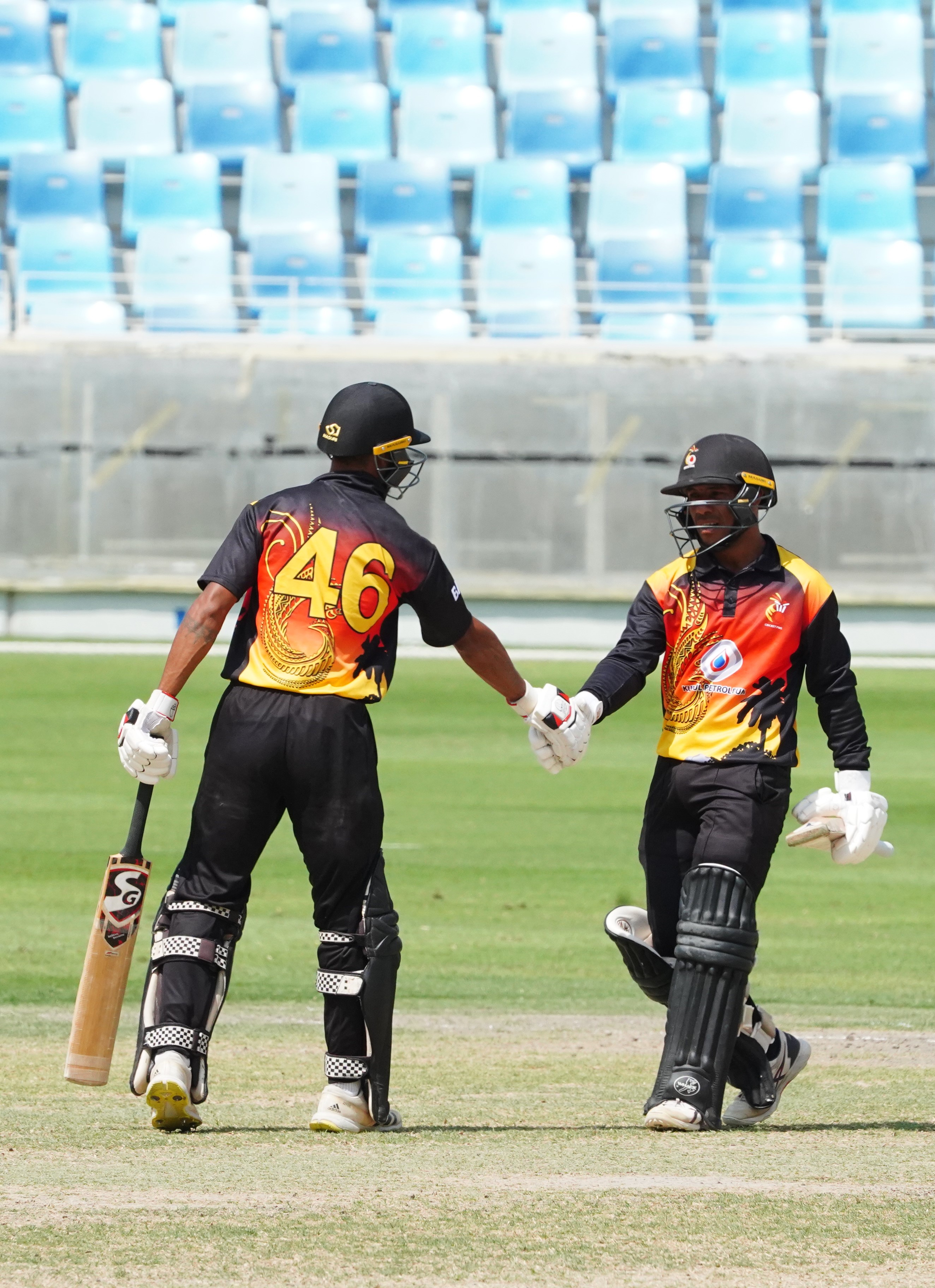 Karthik Meiyappan was the pick of a bowler for PNG grabbing four wickets. Aryan Lakra and Zahoor Khan pocketed three and two wickets respectively.
In reply, UAE were bowled out for just 131 runs in 34.2 overs. Chad Soper was the bowling star grabbing his second fifer in ODI. He conceded just 25 runs from ten overs spell. The other four bowlers picked up a wicket each.
Opener Muhammad Waseem was the top scorer with 17-ball 24. Vriitya Aravind and Zahoor Khan contributed 23 runs each.
UAE (29) now have just one more point than Nepal (28), playing equal matches (29). Nepal and UAE are facing each other on March 2.
Photos – UAE Cricket