Yashasvi Jaiswal has recorded the fastest-ever fifty in the history of the Indian Premier League (IPL). In a breathtaking display of power-hitting and youthful talent, Yashasvi Jaiswal, the 21-year-old batting sensation of the Rajasthan Royals, has etched his name in IPL history books by smashing the fastest fifty in the tournament's illustrious history.
Jaiswal's remarkable 13-ball fifty against the Kolkata Knight Riders left fans amazed and set a new benchmark, surpassing the previous joint record held by KL Rahul and Pat Cummins.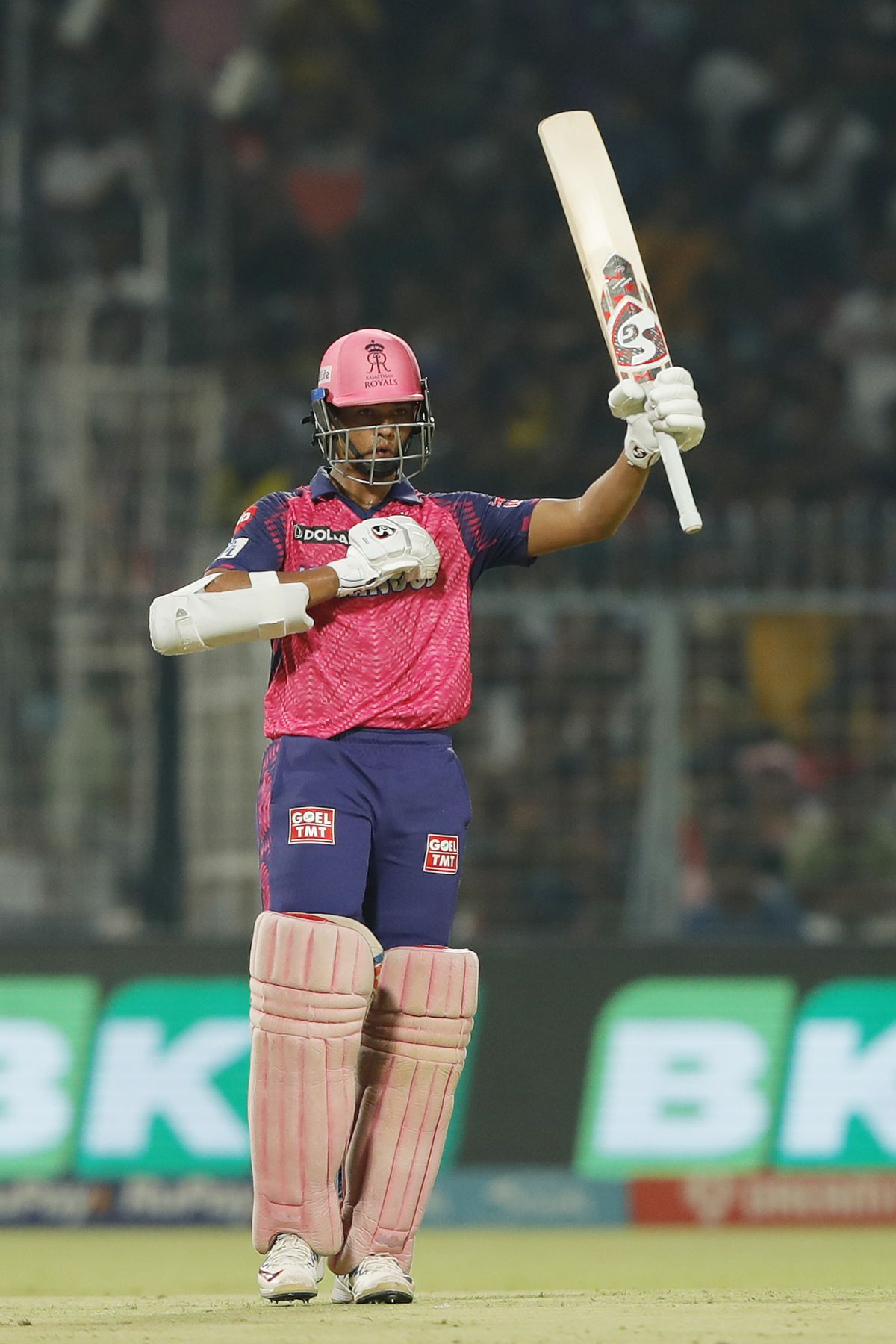 The showdown between the Rajasthan Royals and the Kolkata Knight Riders at Eden Gardens, Kolkata, on May 11 witnessed an unforgettable performance by Jaiswal. Displaying fearless aggression and impeccable timing, the young prodigy crafted jaw-dropping innings that will be etched in the memories of cricket enthusiasts for years to come.
Jaiswal's electrifying knock came at a blistering pace, reaching his fifty off a mere 13 deliveries, leaving the opposition astonished. The previous record, jointly held by KL Rahul and Pat Cummins with 14-ball fifties, was left in the dust as Jaiswal unleashed his raw talent and audacious strokeplay.
Jaiswal smacked seven boundaries and three towering sixes, propelling him to the record-breaking milestone in 13 balls. He hammered 26 runs in the first over, including two biggies in the first two balls off Nitish Rana while chasing 150 runs.