The Nepalese Women's Cricket Team has registered an easy win in the last group-stage match of the four-nation T20I series.
Nepal booked a 67-run victory over Japan after facing a defeat against Tanzania and Hong Kong in the first two matches. Nepal's final hopes were dashed after suffering a defeat against Hong Kong in the crucial second match.
Invited to bat first, the Nepalese side posted a total of 113/4 in 20 overs. Rubina Chhetri top scored with 38 runs from 32 balls. Skipper Indu Barma scored 27 runs while Kajol Shrestha hammered an unbeaten seven-ball 15 at the end. Opener Puja Mahato played a sluggish inning of 29-ball 13.
For Japan, Kusuda Nairn picked up two wickets whilst Afu Jikawa and Mogawa picked up one wicket each.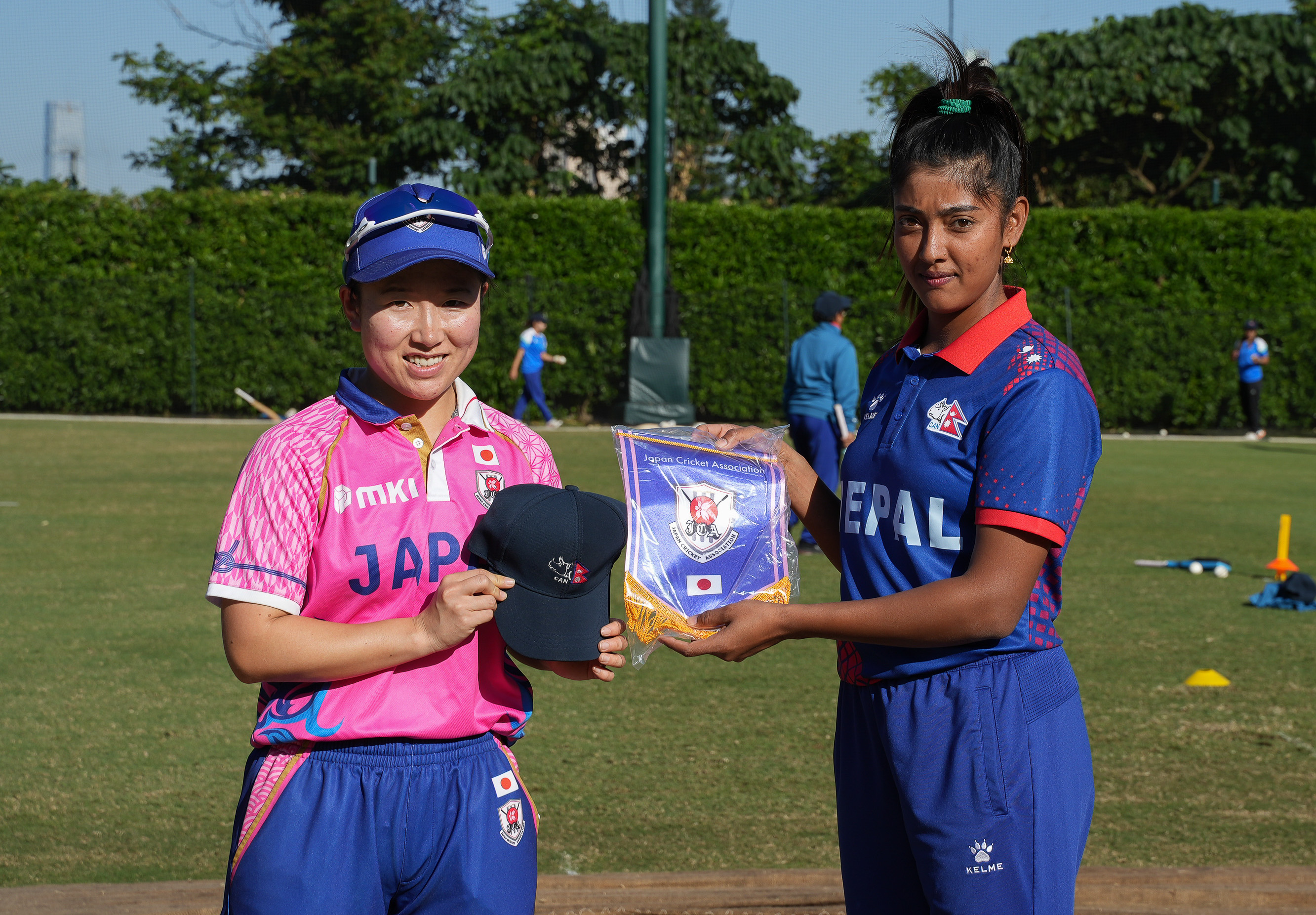 In response, Nepal restricted the Japanese team to 46. They were in an awful position of 26/9 at one stage but went on to play the full 20 overs and added 20 runs. Mogawa was the top scorer with 17 runs from 29 balls. Sumi scored 13 runs whereas the other batters couldn't cross double-digit score.
Sangita Rai was the star bowler with a fifer. She bagged five wickets conceding just six runs from her four overs. Puja Mahato and Ashmina Karmacharya also grabbed a couple of wickets each.
Nepal and Japan will play again on 19th November for a third-place match. Meanwhile, Tanzania and Hong Kong will battle for the trophy on the same day.