Nepal is all set to host Asian Cricket Council (ACC) Premier Cup, which is a gateway to Asia Cup. On Tuesday, the Cricket Association of Nepal (CAN)'s Board Meeting in Pokhara approved the decision to host the tournament in April.
The winner of the Premier Cup will directly seal the spot in the Asia Cup 2023. If Nepal manages to clinch the Premier Cup, then they will join Afghanistan and Bangladesh in the Group B of the Asia Cup. India, Pakistan and Srilanka are placed in Group A. Runner-Up, and the third-placed team, along will the champion, will seal the spot in Men's Emerging Cup.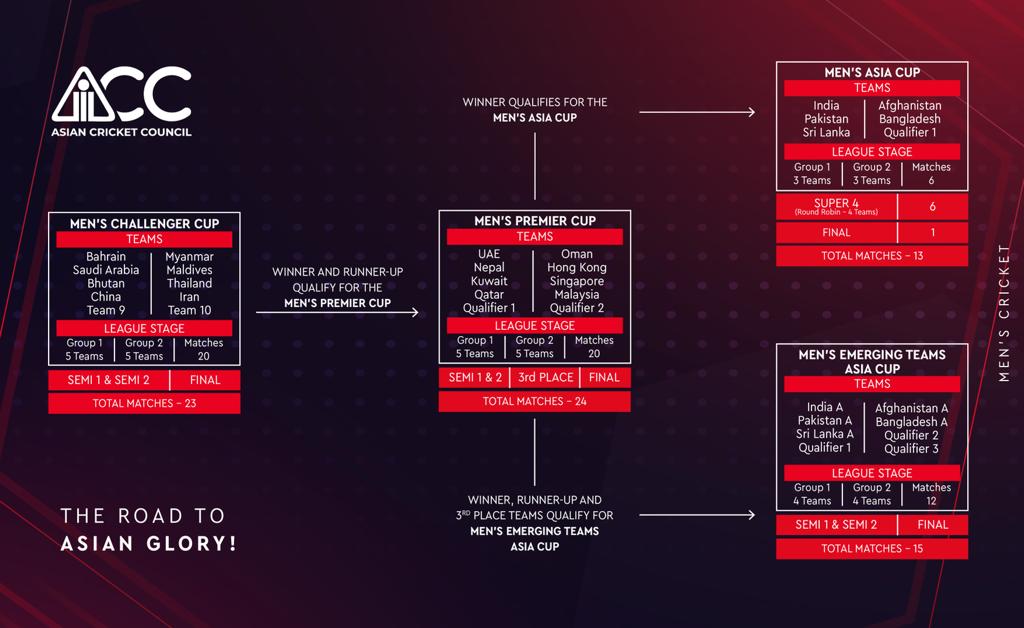 Ten teams will compete in the competition, with Nepal, UAE, Qatar, Kuwait and Q1 (qualifying team from Challenger cup) placed in one group. Oman, Malaysia, Singapore, Hong Kong and Q2 (the second qualifying team from the Challenger cup) will compete in the next group.
This is the first time Nepal is hosting an ACC tournament after ACC T20 Cup in 2013. Afghanistan were victorious in that tournament defeating Nepal in the final.
Also Read: ACC cricket calendar 2023-24: How can Nepal play Asia Cup?