The Nepalese women's cricket team has secured third place in the four-nation T20I series played between Hong Kong, Nepal, Tanzania and Japan.
Nepal defeated Japan by 45 runs to secure the third position. Meanwhile, the host Hong Kong remained unbeaten throughout the tournament and won the title defeating Tanzania by five wickets in the final.
Nepal posted 115/5 at the end of 20 overs after choosing to bat first at Hong Kong Cricket Club. Opener Puja Mahato top scored with 43 runs from 51 balls. Rubina Chhetri scored 19-ball 21 while Roma Thapa scored 22 runs from 19 balls.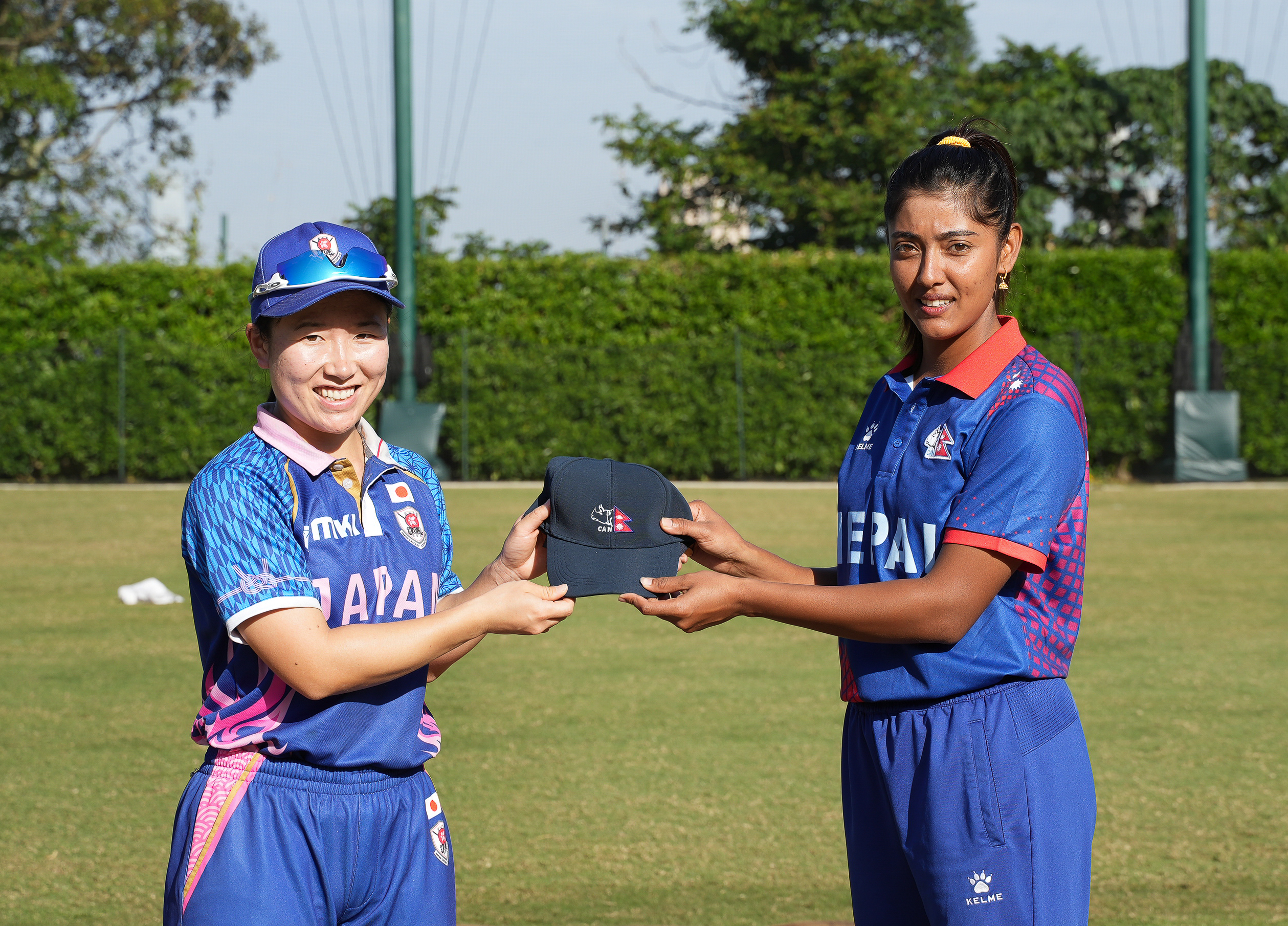 In response, Japan managed to score 70/6 after playing 20 overs. Opener Akano scored the highest – 29 runs while Hgotoh contributed 16 runs. The openers added 37 runs for the Japanese side.
Sangita Rai, Indu Barma, Khusi Dangol, Sarita Rana Magar and Sony Pakhrin picked up one wicket each for Nepal.
Nepal suffered a defeat against Tanzania and Hong Kong in the first two matches to crash out from the final race. They defeated Japan by 67 runs in the last group-stage match.