The Cricket Association of Nepal (CAN) has unveiled the schedule and fixtures for the Tri-series, which will feature Nepal, UAE, and Hong Kong. Nepal will be the host for this Tri-series as part of their preparations for the upcoming ICC T20 World Cup Asian Region Qualifier.
In the league stage of the tournament, each team is set to play against one another twice, and the top two teams will secure their spots in the final. The series is scheduled to commence on October 18 with a match between Nepal and UAE at Mulpani Cricket Ground. Nepal will play against Hong Kong on the 19th of October.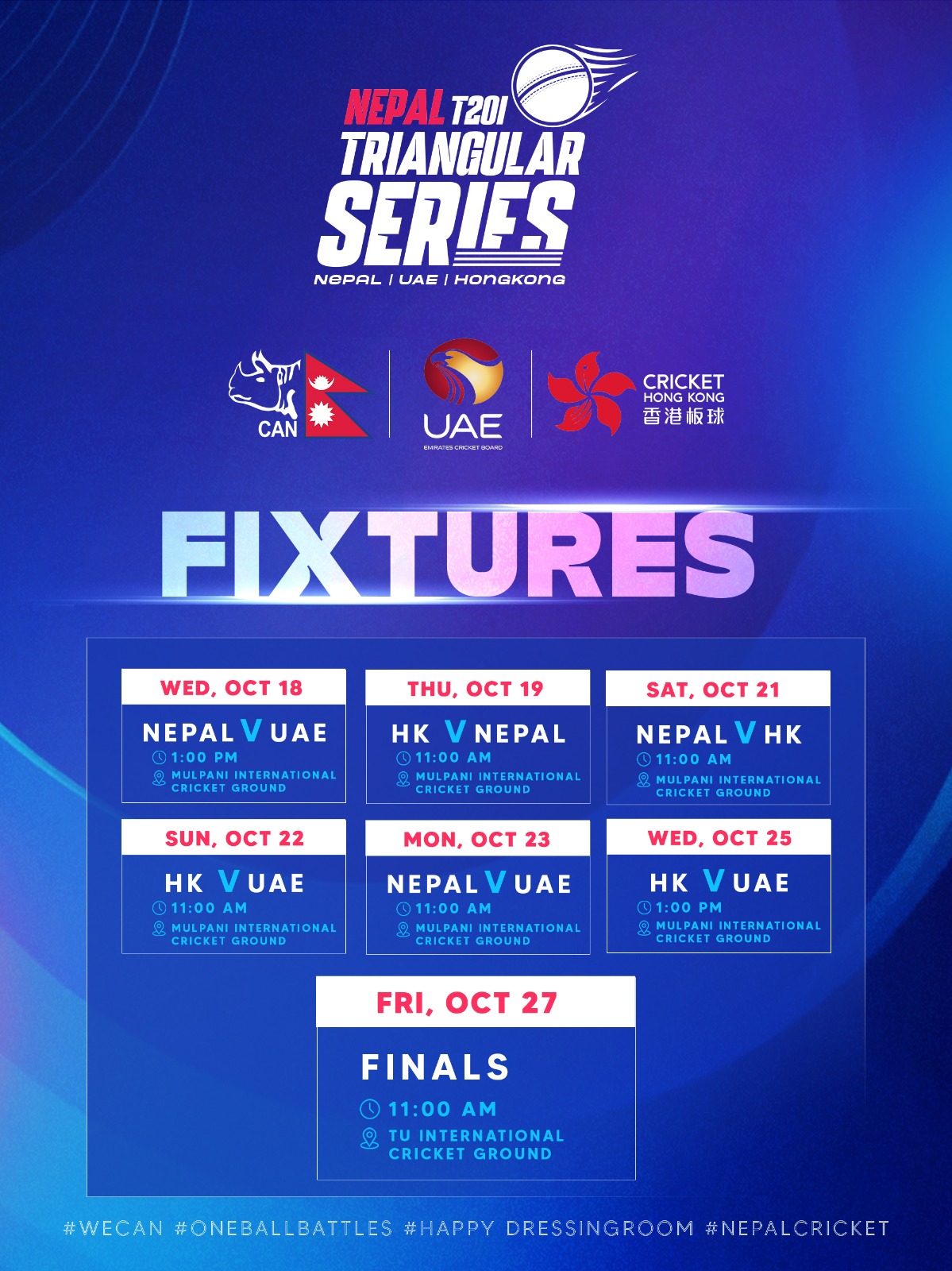 All the matches will be played at Mulpani Cricket Ground except the final which is set to be played at TU Cricket Ground on October 27.
The Nepalese team is presently in India, where they are participating in a high-performance training camp. They are gearing up for a rigorous 10-day training program at the Rajasthan Royals Academy.
Nepal will host a crucial T20 World Cup Asian Region Qualifier from October 30 to November 6. Nepal will compete against other seven Asian teams on its home turf. The tournament's stakes are high, as the top two teams will secure a spot in the 2024 T20 World Cup.
Nepal's fixture:
October 18 – vs UAE
October 19 – vs HK
October 21 – vs HK
October 23 – vs UAE
October 27 – Final (TBD)